Composing Careers at the Sage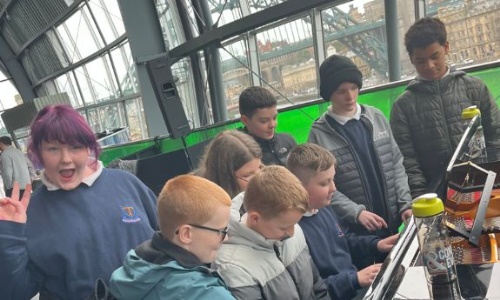 To mark the start of Careers Week 2023, our Year 8 class were lucky enough to be invited to the Sage Gateshead for a spectacular event.
Hexham participated in a presentation and Q&A session on prospective careers in the creative industries before flexing their own fingers on the Sage's piano.
As a final reward, the learners were treated to a beautiful performance from a live orchestra – a moment they will undoubtedly treasure for a lifetime.
Hexham were thrilled with their morning; feeding back that they gained both knowledge of, and respect for, the industry, as well as the inspiration to consider a future in areas such as design, music, and the performing arts.
Our learners behaved exceptionally and received praise from Sage staff for being a credit to Trinity Academy Newcastle's Lower Site. We could not agree more!