Forest School Hexham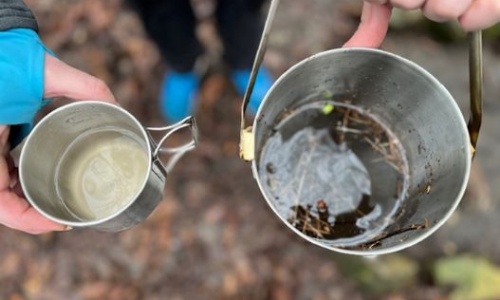 Hexham group had their final forest school of this term on Monday. The Year 8s headed into Jesmond Dene and were given the task of making dirty water clean. They all had to make a filter from materials available to them.
The end results were pretty impressive for beginners...