Grown to perfection: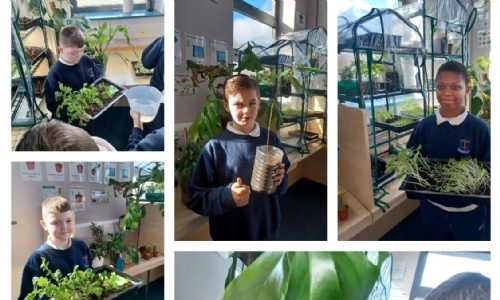 Within the Art therapy/Sensory room, learners have been gestating and cultivating their own sensory garden. Our learners can witness as the seeds develop into plants and begin to bloom in the clear greenhouses.
Gardening, despite its difficulties, can be beneficial in relieving sensations of discomfort and anxiety. We've discovered that gardening helps our learners focus on the topic at hand and allows them to watch their hard work bear fruit. We're expecting Ivy, Peace Lilies, Carrots, Avocados, as well as lettuce, cabbage, herbs and cactus! The learners have been extremely busy, but they always make time during their breaks to come down and ensure that the plants are properly hydrated and supported.