Kicking off International Women's Day and Careers Week in Style with Newcastle United Women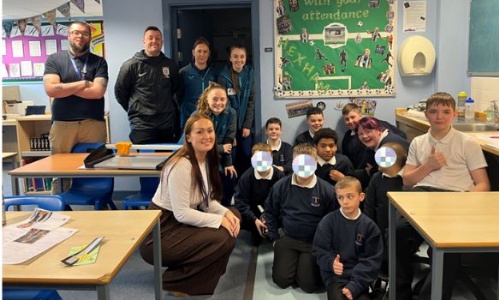 For International Women's Day, we were lucky enough to be visited by Newcastle United Women's Assistant Manager Lloyd Miller and three NUW players Charlotte Potts, Becky Ferguson, and Katie Barker. Lloyd, Football Development Officer (Women and Girls) at Northumberland FA, told us how the County had wanted to celebrate International Women's Day, and as the players had been impressed with Hexham group using them as inspiration to improve attendance, it seemed a great time to have them along to visit.
We celebrate International Women's Day because we feel it is important to raise awareness of gender equality and celebrate the social, economic, cultural and political achievements of women. We spoke about women who are inspirational to us, including women from our own families, women within school and celebrities.
The learners shared details of the women they admire, before asking our visitors who they are inspired by; why they chose to pursue careers in football; and what it takes to be successful in this industry. Learners were also keen to know what career Charlotte, Becky and Katie would choose if football wasn't an option. Charlotte shared that she would have liked to be an author
(which impressed our English teacher, and Head Teacher Mrs Hodgson!) but all said that they were making their football dream a reality.
Our learners were incredibly grateful for the day and said how inspired they were by the players who are following their dreams and achieving what some would describe as 'The Impossible'.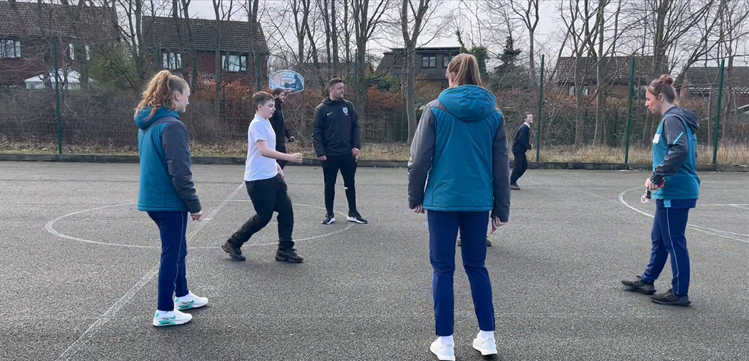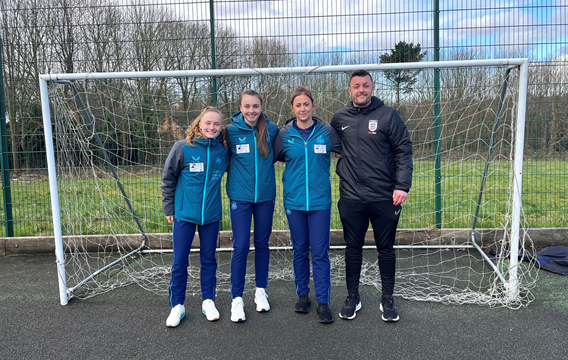 Learners even enjoyed a kick around on the yard with Lloyd and the girls…
The learners explained how the attendance board works and how having their attendance board based on inspirational people inspires them to try their best to improve their attendance.