Lindisfarne Gets Cosy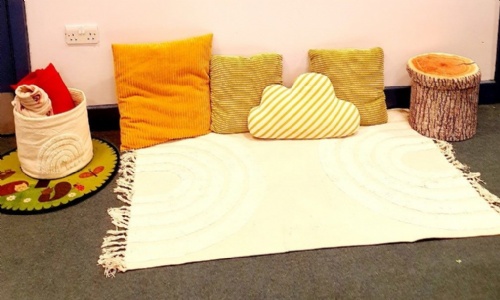 At Trinity Academy Newcastle's Lower Site, staff continue to develop spaces that promote safety, calm, and hope for our learners. This week in Lindisfarne, Miss Grundy, Miss Carruthers and their learners worked together to design and assemble a 'Cosy Corner' for the classroom.
The space utilises tactile cushions, rugs, and blankets; a display dedicated to positive affirmations and breathing techniques; and a basket of books and emotional literacy resources. Learners will be able to use this space during daily reading sessions, break times, and in moments of overwhelm or dysregulation. We have already had lovely feedback from other learners and are excited to add to our corner as the year progresses.