Lindisfarne's Livelihoods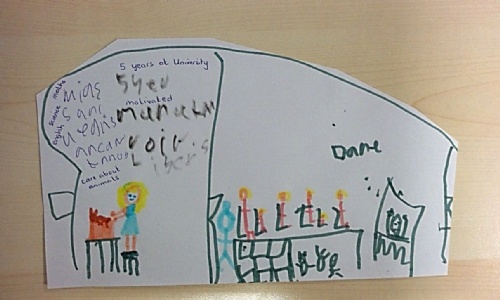 This week, the Lindisfarne class created an Aspirations Alphabet and discussed their own dream careers.
Learners watched interviews with an F1 strategist, Dentist, Football coach, and Vet, and answered questions on what it takes to be successful in each industry.
Learners then researched the qualities and qualifications they would need in their chosen field, and reflected on whether their current attitude and behaviour would be accepted in the workplace.
Currently, Lindisfarne is made up of future vets, mechanics, footballers, car salesmen and YouTubers. Whatever they choose, we'll support them every step of the way.