Paving the path to success: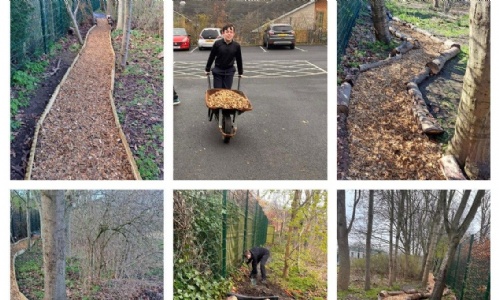 Learners at the Lower Site have been busy making their own pathway around the onsite woodlands. They have worked so hard on this project transporting wood chippings and tarpaulin to create a picturesque pathway.
The learners have shown enormous pride and dedication to this project. At Trinity, we know that learners are stimulated by the outdoors and overtime can experience an increased self-belief, confidence, learning capacity, enthusiasm, communication and problem-solving skills and emotional well-being. Well done to our hardworking learners.