Reading area in Alnwick classroom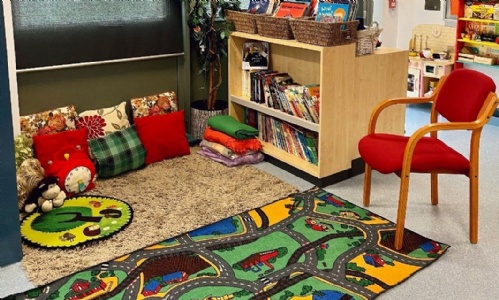 At Trinity Academy Newcastle Lowe Site we believe in the importance of developing children's reading skills and comprehension and the need to engender a love of books and reading.
We recognise that these two elements are intertwined; each relies on the other if learners are to become life-long readers. We know that being able to read well is a key life skill for children. In school, we have built time into the school day for reading whether that is shared reading, group reading or independent reading. We have recently invested in library resources and are excited about creating special reading spaces around the school. We want all of our learners to learn to love books and we are making this our priority. Going forward we will have a relentless focus on reading. We need the support of our parents and carers with this. Please get in touch if you require support with reading at home with your children.