Reduce, Reuse, Recycle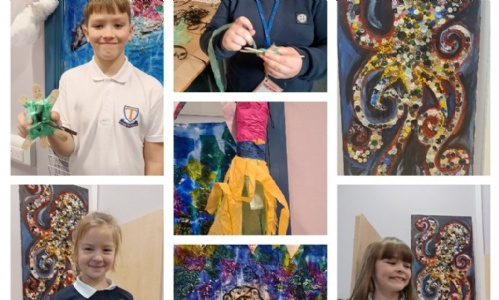 The Lower Site Learners have been learning about the importance of recycling and how we can reduce the amount of waste we make while reusing and recycling materials to create something beautiful.
Encouraging our learners to recycle is a way of teaching them about sustainability. Learning the importance of being sustainable shows them that the environment is important. It also helps create responsible adults, with increased importance on how small changes can impact the environment.
One of our Learners can't believe what's happening to the planet, a planet that gives us everything and its being destroyed in return.