'Spell-bound by Alnwick'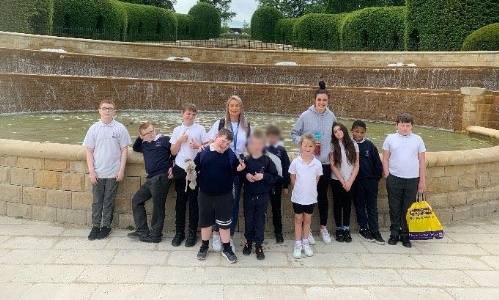 The gardens at Alnwick are blooming and our explorers 'rose' to the occasion and were sent off ready to do our school proud! The learner from Alnwick group were blown away by the beautiful gardens and views of the world famous Harry Potter Castle.
They spent their lunch racing around the picnic field and showing off their gymnastic skills!
The children enjoyed playing, jumping and skipping through the labyrinth. We may have a few future Botanist's as the learners visited the poisonous gardens and asked very sensible questions about the scary plants that grow there, how to help them grow, and if they could bring some back for the school garden! All the children had such a fun day out and have already asked to go back!