The Butterfly Lion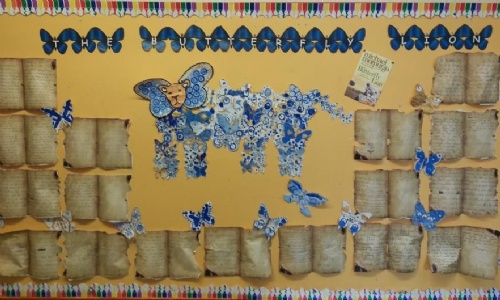 This week Bamburgh have been reading The Butterfly Lion, a story based on the friendship between Bertie and his white lion cub who was rescued as an orphan in the African veld. Despite Bertie being sent to a boarding school in England and the lion sold to a circus, this is a friendship that will never be forgotten.
So far children in Bamburgh have: recapped prepositions, identified for similes, metaphors, and adjectives.
Currently they are retelling the story and getting ready to share their work in our celebration assembly on Friday! We cannot wait to hear all the exciting and imaginative ways in which the boys and girls have retold the story.
As Miss Robinson says ……. 'Be like a lion – EVERYTHING is paws-sible!'