We're Going on a Bird Hunt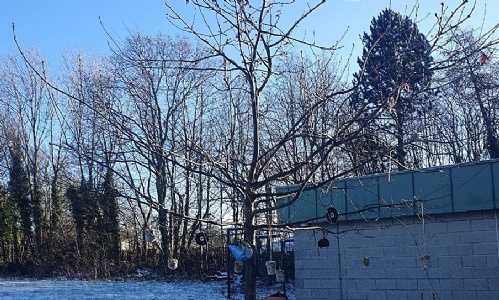 The lovely learners of Lindisfarne have been taking part in The Big Bird Watch since returning to school in January. Learners worked together to make organic birdfeeders using lard, nuts and seeds.
They suspended their edible creations from the tree outside the classroom window and every morning they count the wildlife. Lilly said her best morning was seeing three pigeons, one magpie, one seagull, and two squirrels (who we immediately named after our favourite TV characters!) In Science, Lindisfarne have been learning about animal habitats and extinction, so they are passionate about ensuring our furry friends are well-fed during the colder weather.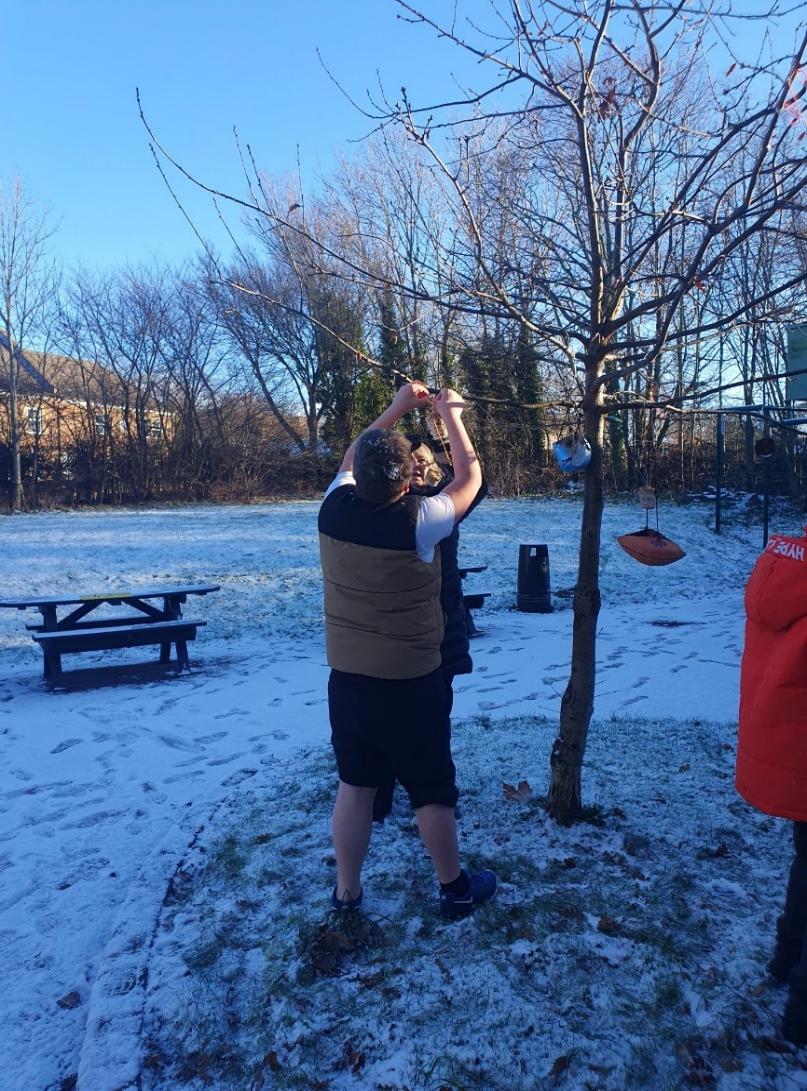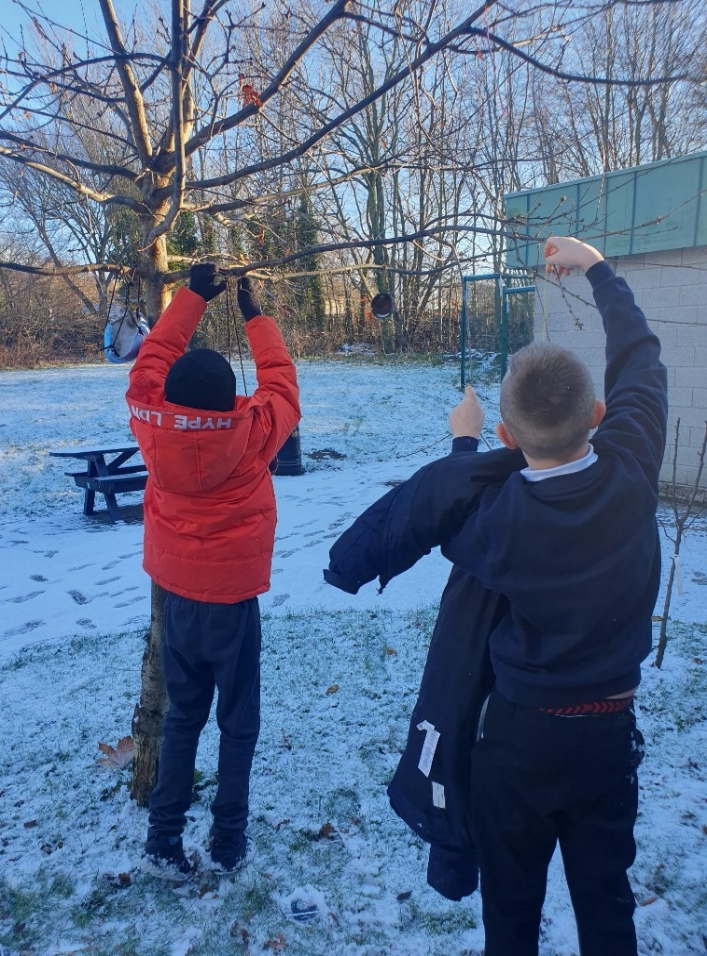 Lindisfarne have written their own recipe if you would like to make your own birdfeeder:
Cut a long piece of string
Poke a hole in the bottom of a paper cup using a pencil
Put the string through the hole and tie a knot at the end so that the hole is covered
Place the nuts and seeds into a bag that closes
Crush the nuts and seeds up with a rolling pin
Melt the lard in a pan and be careful because it gets hot
Pour the nuts and seeds into the pan and stir it up
Pour the mixture into the paper cup
Refrigerate the cups overnight
Rip the paper cup off
Use the string to hang the bird feeders from a tree
Count the birds eating them!