World Mental Health Day 2019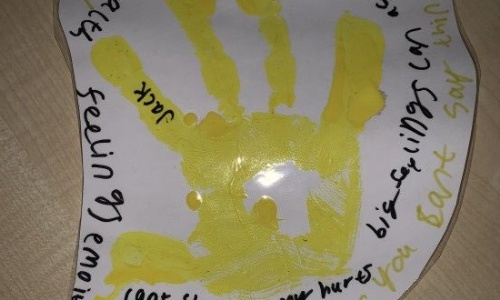 For World Mental Health Day 2019 group 3 we went through a powerpoint about mental health. We had a class discussion around the different things that can affect your mental and health and how those things can make you feel. We then watched 4 small video clips, while the group were watching the clips they all wrote down some words that stood out to them that they felt could have an impact on your mental health or how you might feel.
Learners then designed a poster using the words that they felt were things that could have a negative effect on their mental health.