Road Safety at the Lower Site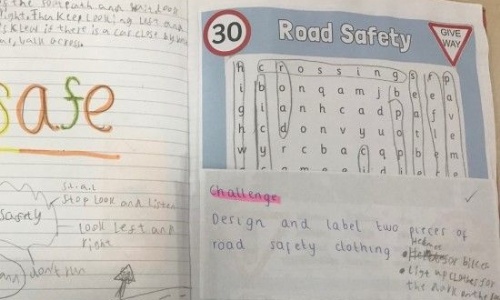 As part of our PSHE lessons this week, Group 6 have been learning about road safety. Children were shocked to discover that road accidents are one of the biggest causes of death and serious injury among children and young people.
To encourage positive behaviour when playing near to or crossing roads, children created information posters, designed reflective, safety clothing and equipment and participated in class discussion developing their awareness of risks and dangers that could present when cycling or walking near to roads.
All children demonstrated maturity and showed understanding of the risks when crossing roads dangerously and discussed how to minimise risks by wearing suitable safety equipment such as helmets when riding their bikes or by following the 'Stop, Look and Listen' rule when walking near to and crossing roads.