Lower Site Christmas Celebration 2019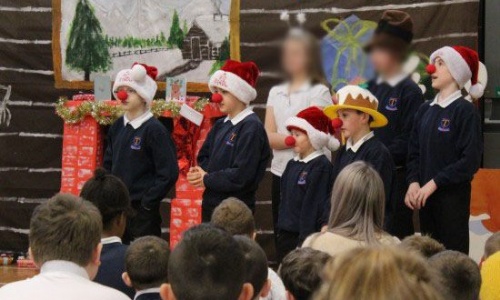 The Christmas show this year featured classic songs that learners sang and the audience joined in, sharing festive spirit and happiness. Learners read poems aloud, leaving the audience laughing and a sense of pride throughout the hall.
A special guest arrived and all in the hall cheered as Santa Claus told stories of his magical adventures.
Following this, the learners were awarded certificates to celebrate their achievements this year so far.