Mental Health Week | Group 6 | Blaydon Burn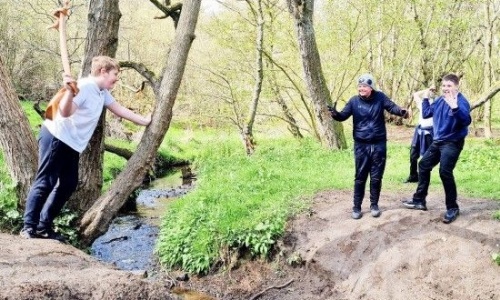 This week, Group 6 took a trip out to Blaydon Burn for fieldcraft lessons as part of Mental Health Week.
We discussed the benefits of the outdoors, fresh air, and nature for individuals; and how it can be greatly beneficial for mindfulness and mental wellbeing. The class spent the first half of their day exploring, and learning about nature as we stopped in several spots to observe wildlife, practice skills, and have a spot of lunch. We also found several rope swings, which the group were happy to play with, encouraging each other to have a go, and taking time to have fun as a class.
This promoted a team spirit within the class, and on the return trip to school, they were all talking about how good it was to learn about the outdoors while being able to experience it first-hand.